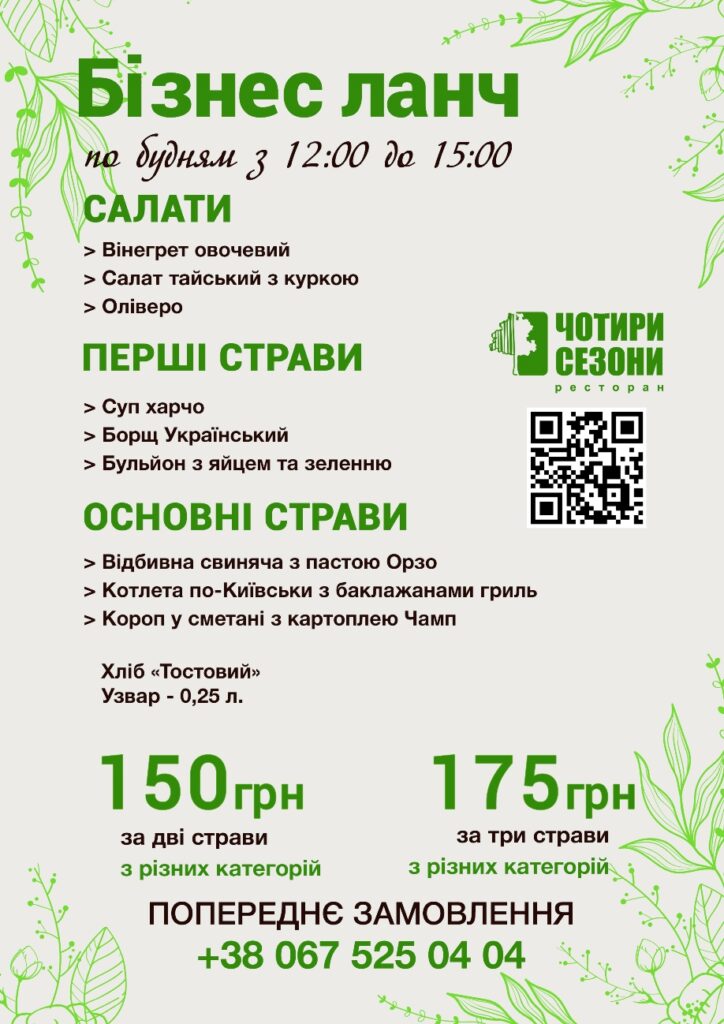 Business lunch – the best break of the business day.
We invite you to our business lunch from Monday to Friday, from 12-00 to 15-00.
The business lunch menu consists of several options of dishes that you can choose and combine to your liking. The business lunch includes: two or three dishes from different categories (salads, first courses, main dishes), compote and bread.
We are happy to feed you delicious food at reasonable prices!
Examples of dishes that are included in a business lunch!
Detailed information by phone:
+38 (067) 525 04 04