SUMMER PLAYGROUND
The summer playground of the restaurant "4 seasons" is located on the waterfront of Kremenchuk. The terrace is filled with flowers and shines with many lights in the evening. On weekends, the atmosphere of relaxation in the institution creates live music.
The restaurant menu includes delicious European cuisine. In the bar you can try both classic and original cocktails, which come up with creative bartenders. The restaurant serves snacks, salads, soups, main dishes, side dishes and desserts. The restaurant also offers a seasonal menu and business lunches, which are available from 12:00 until 15:00.
The summer playground is open in the warm season. The summer playground can accommodate 35-40 people.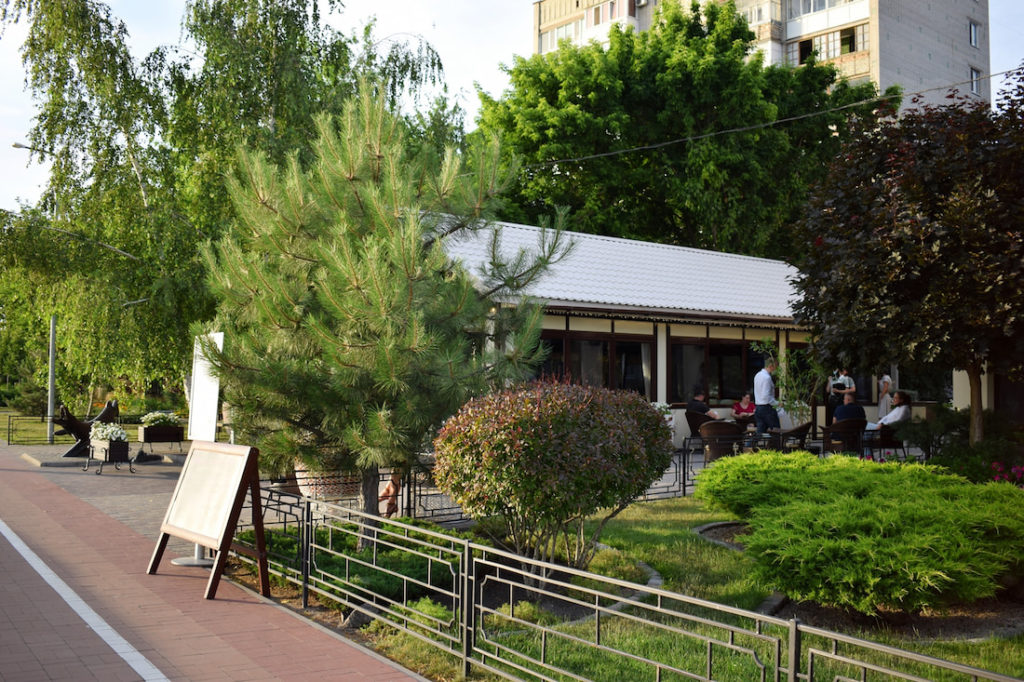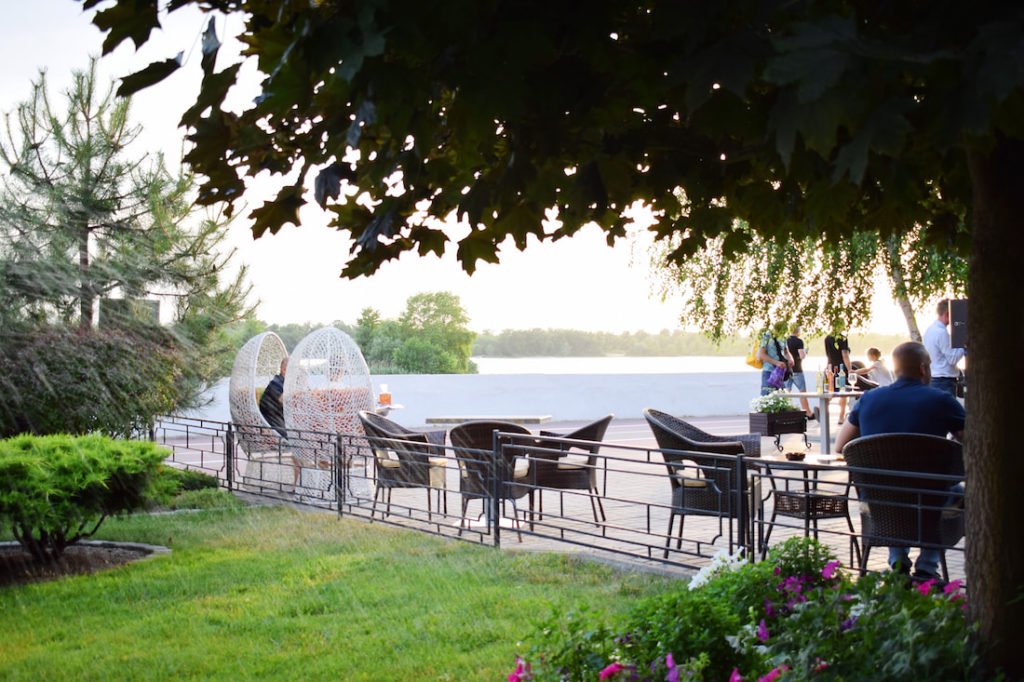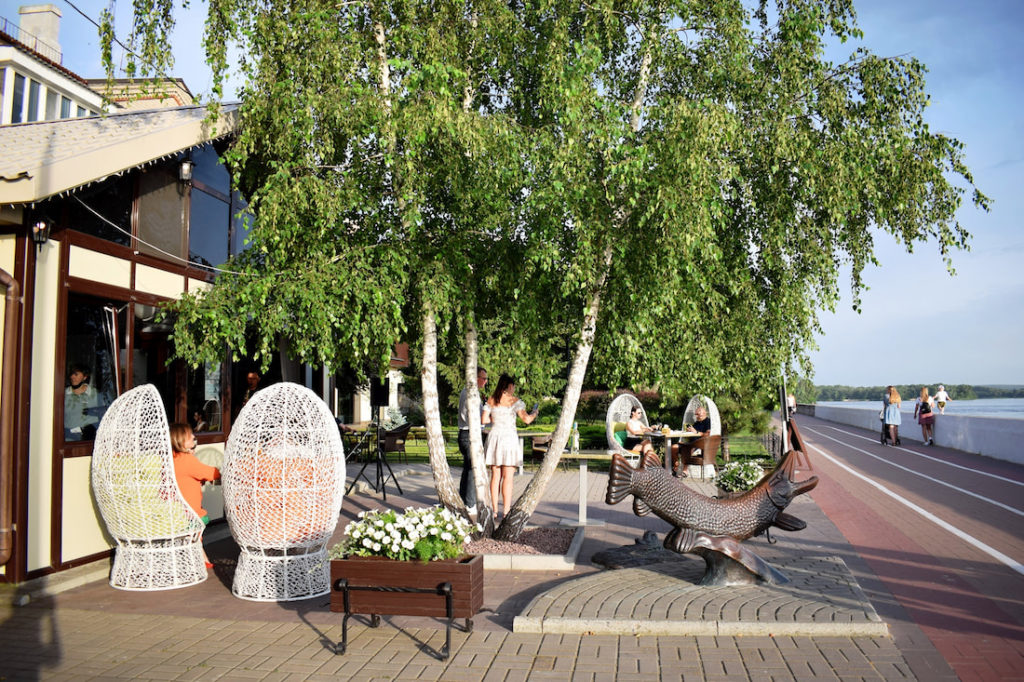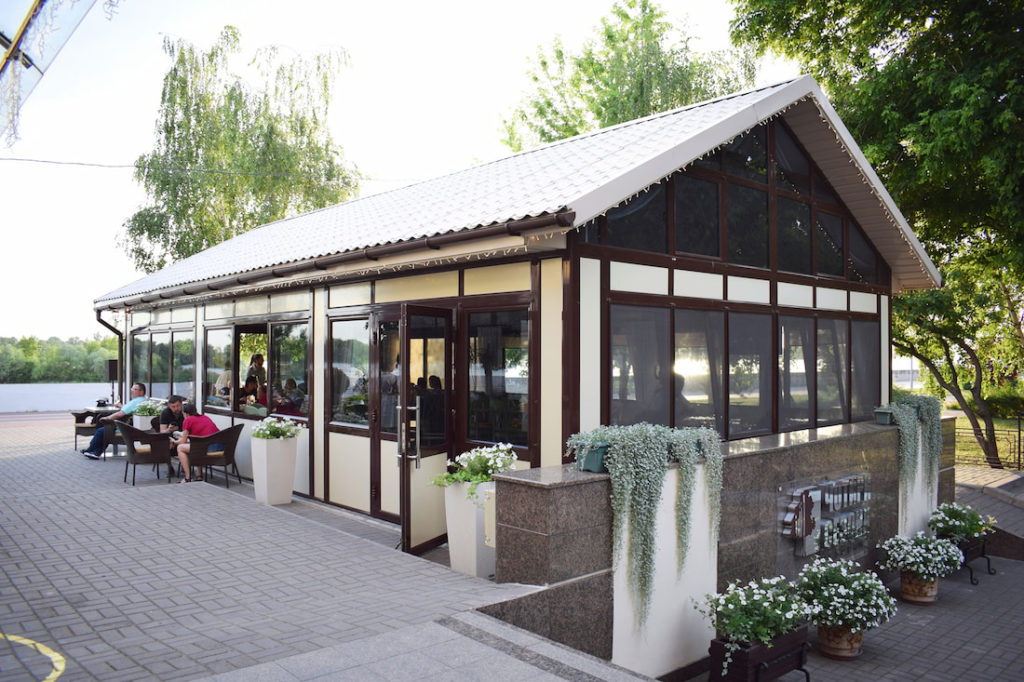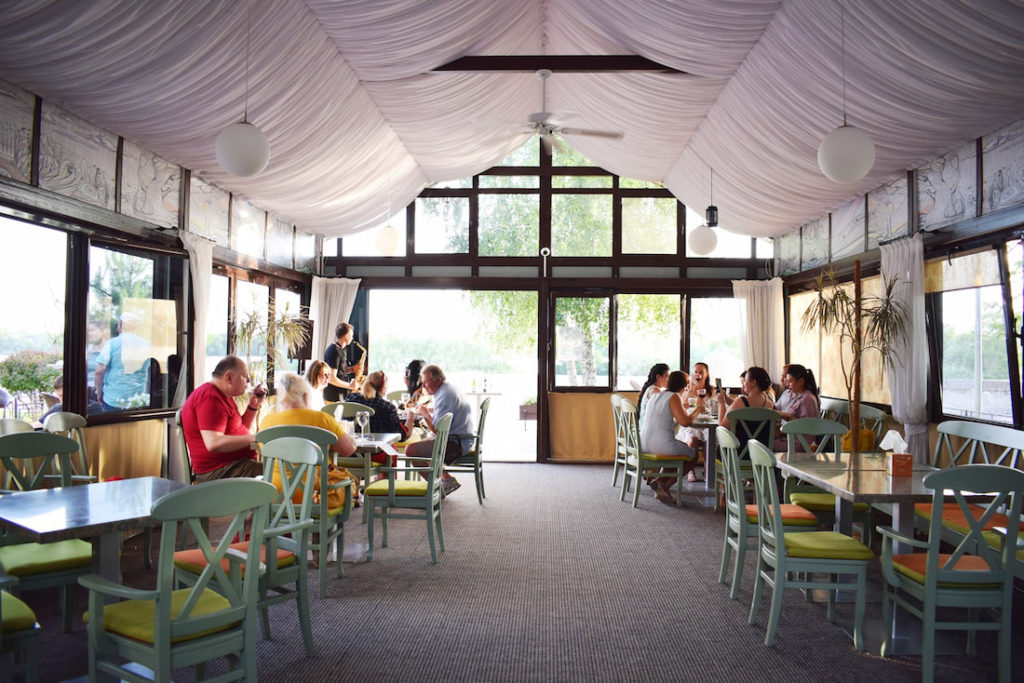 ABOUT US
The Four Seasons Restaurant is located on the banks of the Dnieper river in a quiet and comfortable place, not far from the city center.
Bright and airy room, a variety of delicious dishes of European and original cuisine, quality products and excellent service. We guarantee high quality, as we carefully monitor and select only the best products for the preparation of delicious dishes.
Our qualified staff is always warm, welcomes and serves guests with a smile.
The restaurant is suitable for pleasant communication with relatives and friends, conducting business negotiations with partners and celebrating important events of your life!
The restaurant consists of two levels – lower and upper. The lower hall with panoramic windows and views of the Dnieper river can accommodate up to 50 guests, ideal for celebrating a festive event or a cozy family dinner. The upper level is divided into a main hall, which can accommodate up to 20 people and VIP-booths – where guests can have a romantic or business dinner.
After visiting the restaurant "Four Seasons", you will definitely want to come back here again!